You use your phone for everything else, why not use it as a G-Code editer and backplotter!
---
The last thing anyone needs is another reason to use your phone but at least this one is work related. Although, I will have to admit this is not a super efficient/accurate/easy way to verify or create your gcode, but if you have a use case for it than nothing else compares. Here is a link to the website...
First up, the good...this should work on any phone that has internet access and a web browser. So yes, you can finally use your iPhone for something useful....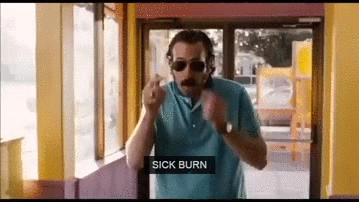 Joking aside, a browser is all you need so this will even work on desktops, laptops, and tablets regardless of operating system.
Next up, things you need beyond the browser...a way to get the gcode file from your computer to your phone, unless you are creating the code from scratch. You could physically connect your phone to the computer and copy the file over that way. But I think the easiest way is to use some sort of cloud storage, Dropbox, OneDrive, iCloud, GoogleDrive, etc. This way you can just drop the file into the cloud storage on your computer and it will automatically sync to the phone.
Last, the draw backs. Keep in mind this is running on a phone and it's a free website/app. Performance can get clunky with large files, canned cycles do not seem to be supported, only the most basic movements are simulated. Forget about simulating that 2 line Fanuc canned cycle, doubt it will do any accurate rotations either. But hey, its free and it works.
Moral of the story here, just because you can doesn't mean you should...but you may as well try it anyways just to say you did it.
---
Want to learn more about Mastercam? Check out;
camInstructor for Teachers - Independent Learners - Students
---